Tracked 1m Wide Undercarriage
Kohler Kdw702 Twin-cylinder, Water-cooled 16.5HP Low-Noise Diesel (Brake Drive Driven Through Valve Chest)
Custom Made Frame Assembly
Reel Capacity – 250M 1" Jetting Hose – Inlet Connectors are Configured to 1" Hose
Hydraulic Hose Reel Inclusive of Spool, Motor, Pipework, 1" Selector Shaft
Standard Silver - Framework and Hose Reel can be Powder-Coated In Customer's Colours (RAL Code Required)
LED Beacon, 2 x LED Work Lamps
750KG Excluding Jetting Hose
Additional Features Include a Hose Guide System, Pressure Gauge, Reel Tip Indicator, and Drop Down Step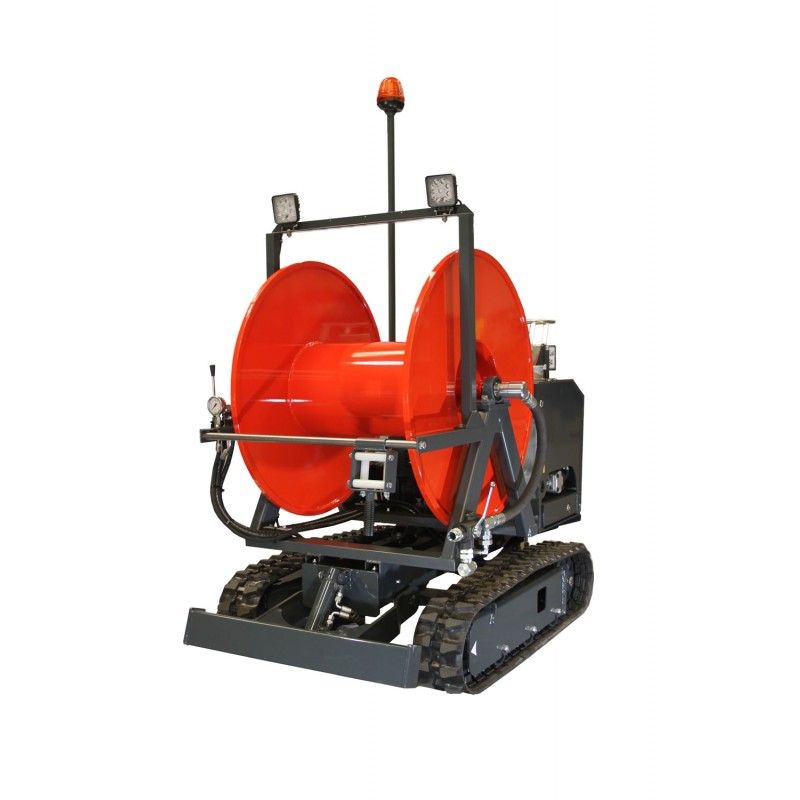 The remote hose jetting reel is ideal for providing high-pressure jetting in restricted access sites. Andy Guest manufacture remote reels in a variety of configurations, including tracked, wheeled and dumper arrangements. Designed to be compact, robust and maneuverable in demanding environments, the units are manufactured to order.