Rioned UrbanJet Van Pack Jetter
The UrbanJet is suitable for cleaning and unblocking activities for pipe diameters up to 350 mm. The UrbanJet is ideal to use in 3.5 tonne vans.
Compact dimensions
Suitable for compact vans
Kubota V1505 Diesel Engine
Choice of pump (Speck) performance
Equipped with radio remote control
eControl+ control panel with machine status indicators
Hydraulically driven high pressure hose reel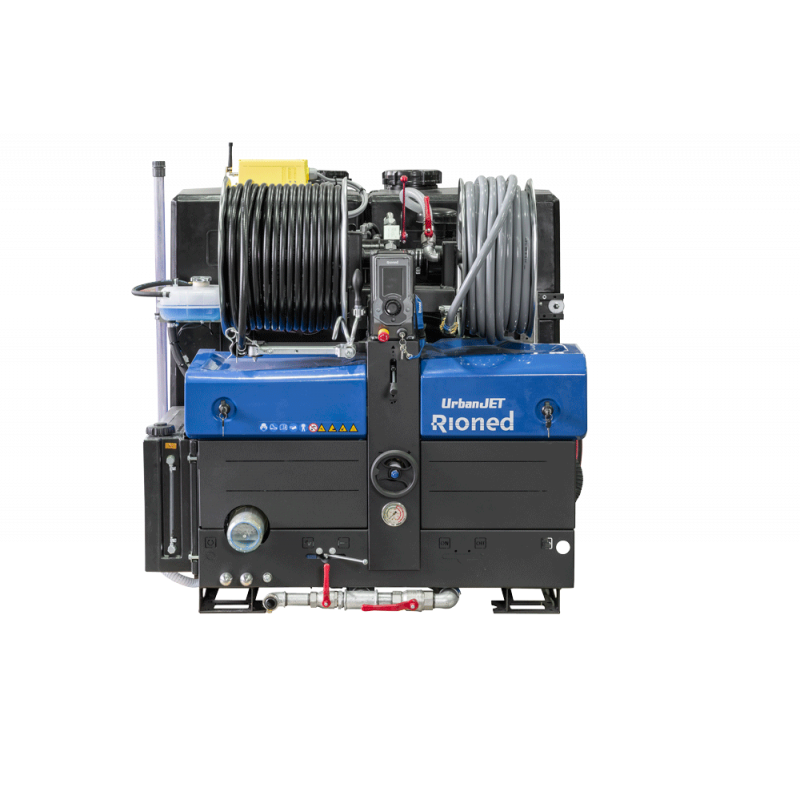 The UrbanJet van pack jetter has been designed for residential and light commercial drain cleaning work in pipes up to 300mm. The fully featured, lightweight jetting machine is ideal for use in smaller commercial jetting vans and is considerably lighter than a CityJet van pack jetter (ca 460 kg vs 550 kgs). The UrbanJet is supplied as a complete package including hydraulically driven high pressure hose reel with 60 metres MaxFlow lightweight jetting hose and filling reel with 35 metres of NW19 hose.