Great opportunity to get a hold of quality used Rioned MultiJet trailer jetters.
The MultiJet is Rioned's most robust and powerful trailer jetter for unblocking drains and sewers with a diameter of up to 450 mm.

Units are maintained to a high standard from new and are complete with 7 channel radio remote control.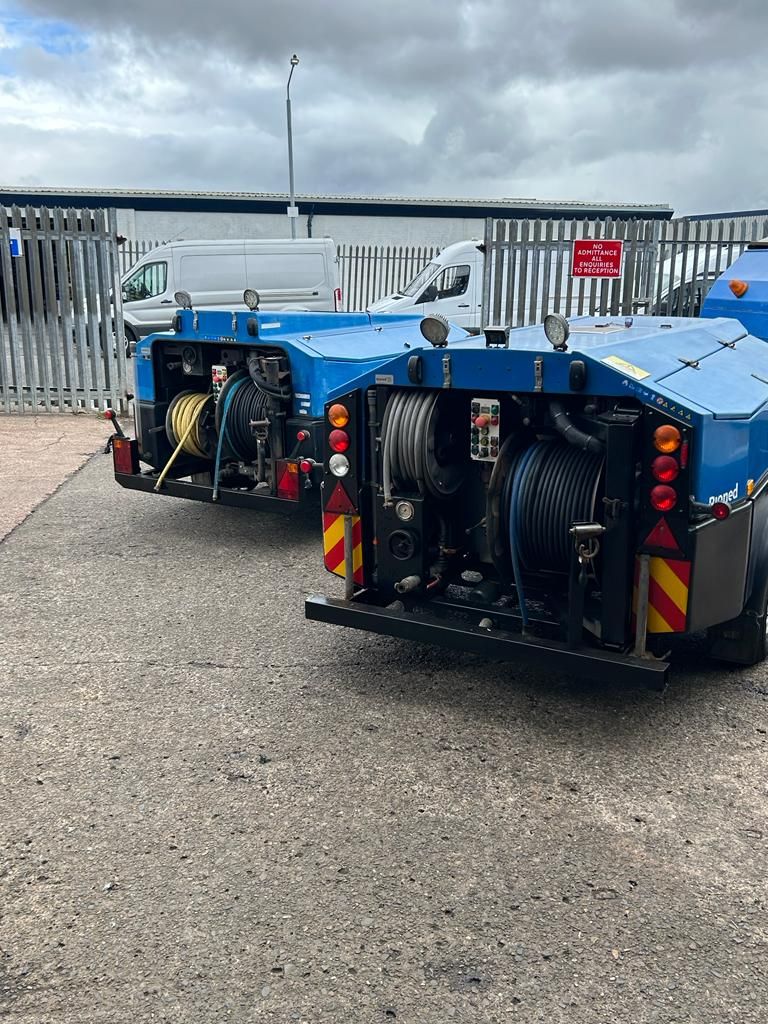 Kubota Turbo Diesel Engine
Speck Pump - 3000 psi @ 13 GPM
800 Litre Water Tank
Full Length Storage Tanks
7 Channel Radio Remote Control
Ex Water Authority
Maintained with Service Contract
Kubota Diesel Engine
Speck Pump
3000 psi @ 13 GPM
800 Litre Water Tank
Full Length Storage Tanks
7 Channel Radio Remote Control
Ex Water Authority
Maintained with Service Contract
Only 1015 hours
£15,500 + VAT
Kubota Diesel Engine
Speck Pump
3000 psi @ 13 GPM
800 Litre Water Tank
Full Length Storage Tanks
7 Channel Radio Remote Control
Ex Water Authorty
Maintained with Service Contract
2905 hours
£15,500 + VAT